SHERIDAN LEATHER BARN JACKET
Inspired by the old west ranchers who made their mark at the base of the Bighorns, the Sheridan Leather Barn Coat delivers enduring quality worthy of the pioneers of the past, tailored with a modern fit for the present. Outfitted with 100% full-grain lambskin leather, the Sheridan is secured by a top-to-bottom zipper concealed beneath distressed antique brass buttons, shielding an easy-clean lining that offers ample comfort and utility from sunup to sundown.
Twin button-flap pockets at the side and one at the chest are complemented by a zipper and open interior compartments for safekeeping. Embodying a frontier spirit and contemporary style, the Sheridan is purposefully designed to be worn in, but never worn out.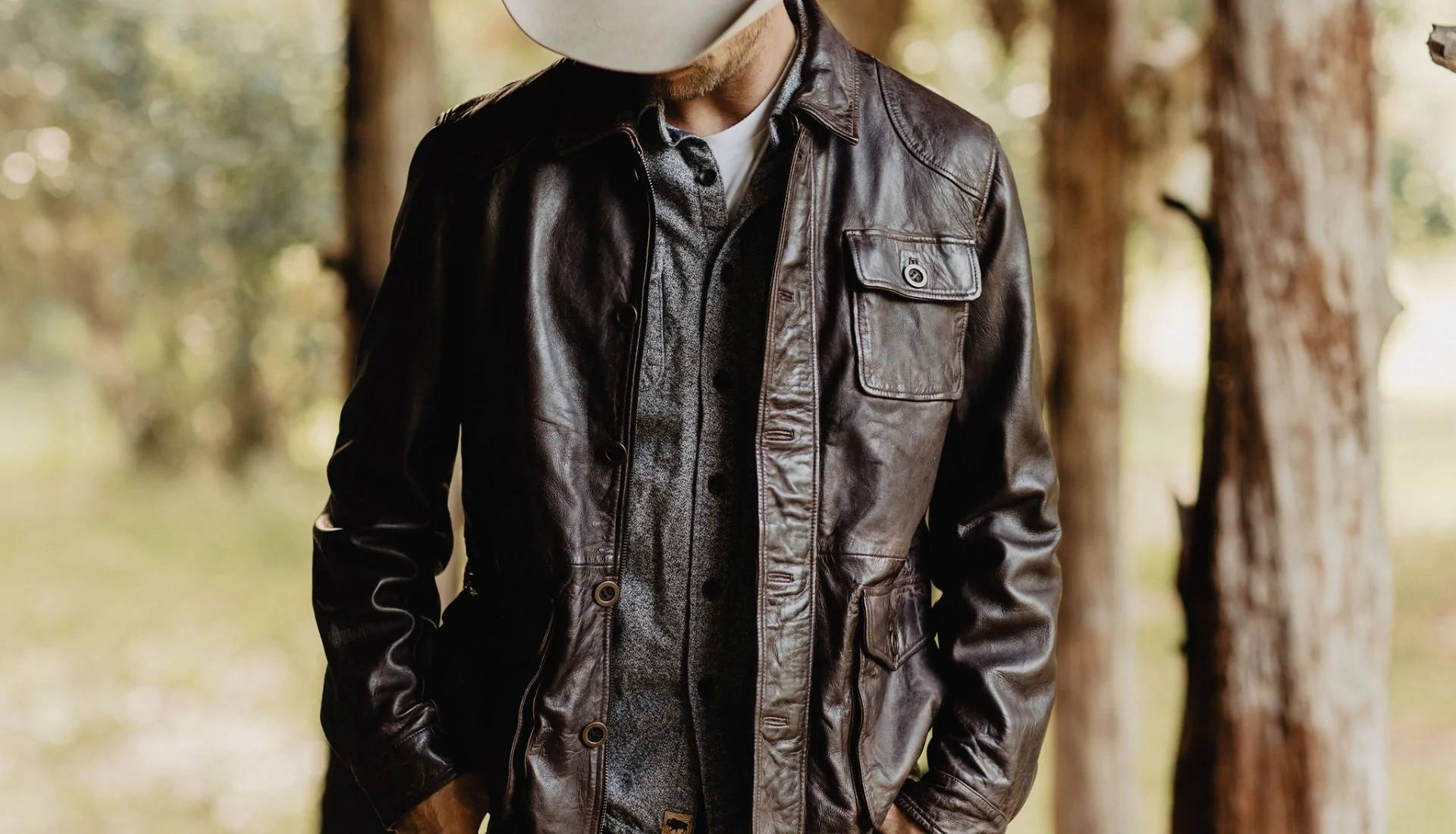 Features of SHERIDAN LEATHER BARN JACKET
Genuine lambskin leather
Classic barn coat with three-pocket design
Easy clean polyester interior lining
Hand side pockets, along with top pockets for dual storage
Durable antique brass buttons coupled with a YKK zipper closure (Just zip, or button as well for extra protection.)
Interior left chest zippered pocket and interior right chest open pocket
Material of SHERIDAN LEATHER BARN JACKET
Genuine lambskin leather (1 1/4 oz. weight)
100% polyester interior lining
YKK zipper
Antique brass buttons