• Crafted from lightweight nylon • Split zipped hood lined with fur • Quilted WWII camouflage patterned parachute cloth lining • Insulated • Two side entry snap close chest pockets • Two front flap snap close pockets • Left sleeve pen/pencil pocket • Exterior drawstring cord at the waist • This is a true fit jacket
Womens military and aviation, leather, sheepskin and bomber jackets by Leatherings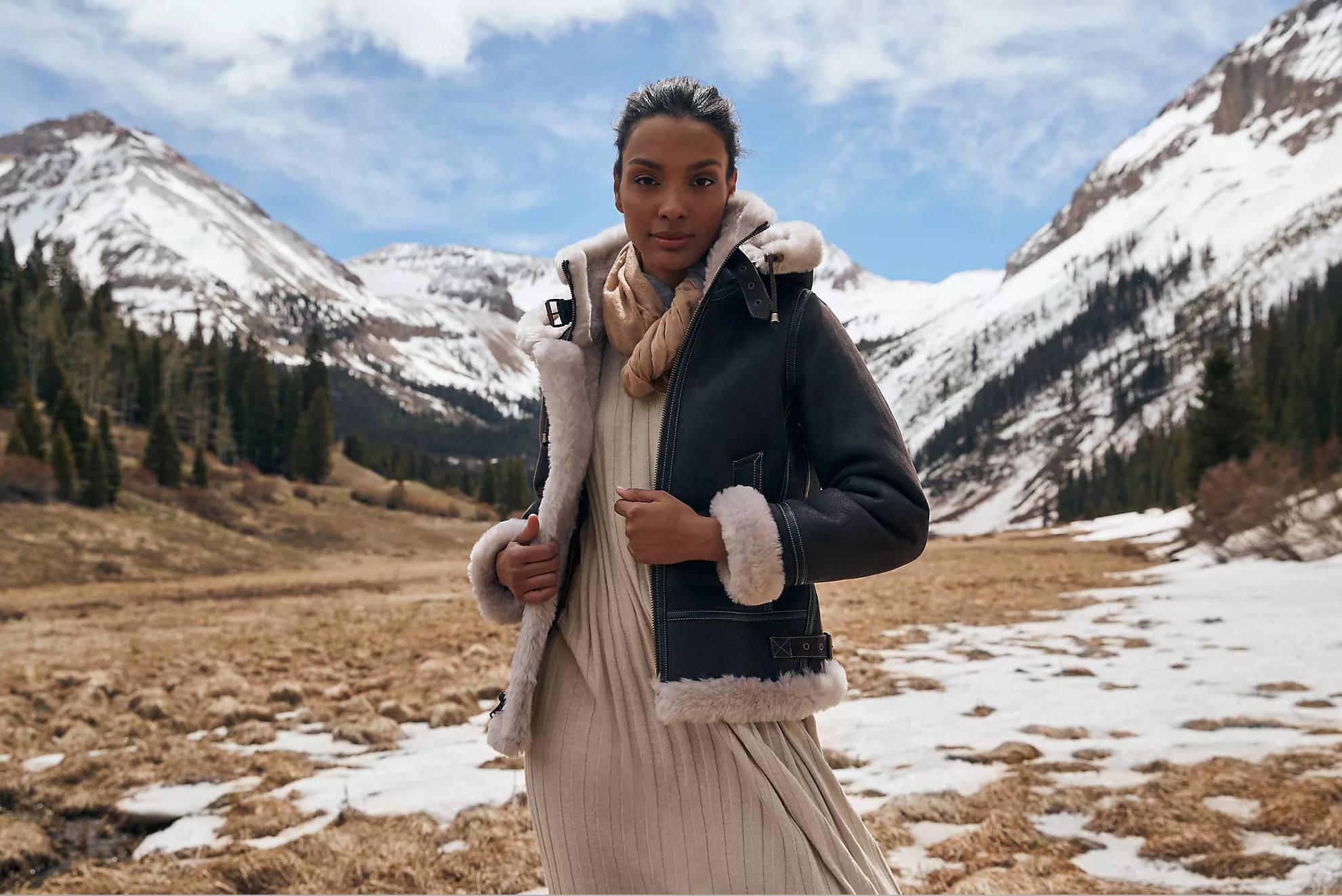 Leather Bomber Jacket Women will help you achieve a versatile fashion victory. From maintaining a laid-back and chic look to elevating your outerwear to a glitzy level, our collection of women's bomber jackets presents a range of styling options. Stay cozy in a quilted black bomber jacket nearly as warm as your comforter, or channel the 80s vibe with Leatherings
About Bomber Jackets For Women
The bomber jacket, created as a valuable garment for military pilots during the early 1900s, has undergone several transformations throughout its history. To this day, several distinct variations of this jacket style exist, including the American military's MA-1 bomber jacket, the varsity jackets popularized by jock culture, and the G-3 bomber jacket. Over time, fashion houses have reimagined and revamped the bomber jacket to cater to women's fashion. As a result, the women's bomber jacket has become a cherished style among fashion-conscious individuals that has yet to lose its popularity.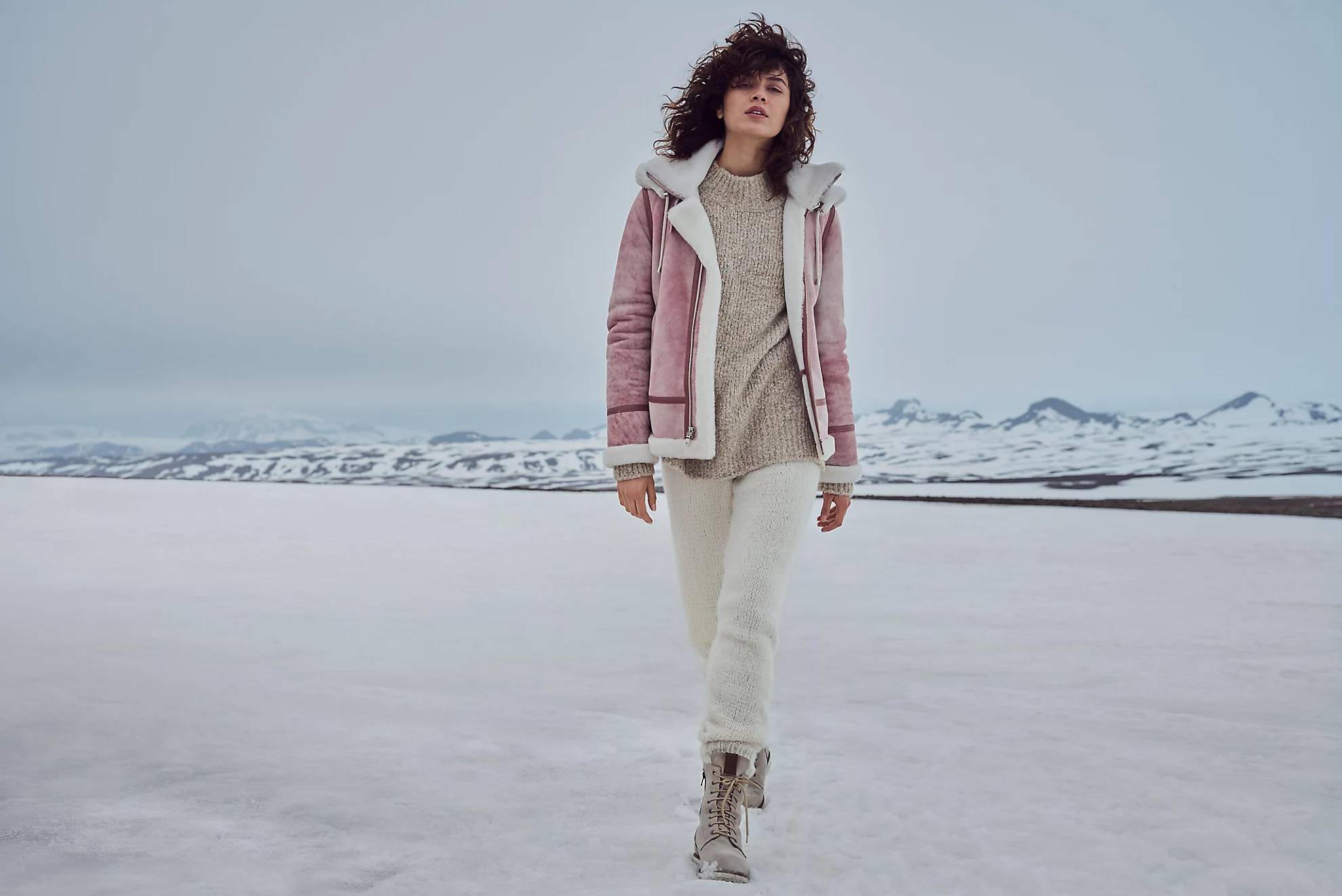 Leather Bomber Jacket For Women
A leather bomber jacket for women is a stylish and versatile outerwear option that adds an edgy touch to any outfit. It typically features a short, waist-length cut with a fitted silhouette, ribbed cuffs and hem, and a front zipper closure.
Leather bomber jackets for women can be made from various types of leather, such as cowhide or lambskin, and come in multiple colors, from classic black and brown to bold hues like red or blue. They may also have additional design elements, such as decorative zippers or studs, or variations in texture, such as a distressed or smooth finish.
When choosing a leather bomber jacket for women, it's essential to consider the leather's fit, quality, and durability. A well-made leather bomber jacket can last for years and become a staple. It can be paired with everything from jeans and a t-shirt to a dress and heels, making it a versatile choice for casual and dressy occasions.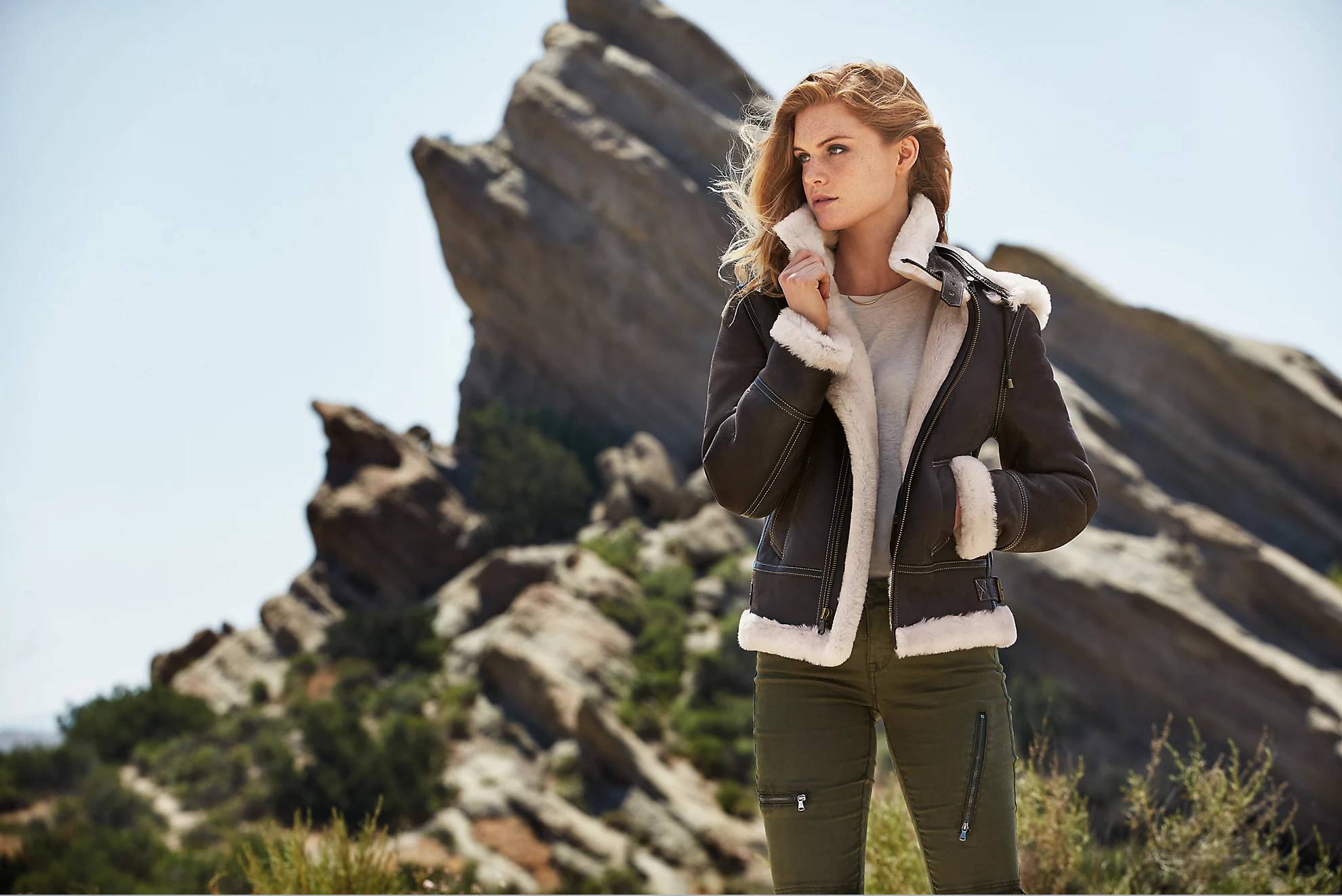 Diverse Collection Of Leather Bomber Jackets for Women
Are you looking for the perfect bomber jacket to add to your wardrobe? Look no further than our collection of leather bomber jacket women. We specialize in providing a luxurious bomber jacket collection at affordable prices.
Expertly crafted for style and comfort, our collection features the best cuts and styles to suit any taste. From the sleek silhouette of the MA-1 leather women's bomber jacket to our suede's cozy, napped texture, we have something for every occasion.
Unbeatable Quality and Options: Our A-2 women's bomber jacket is a practical option with boxy snap-button front pockets, perfect for carrying your essentials.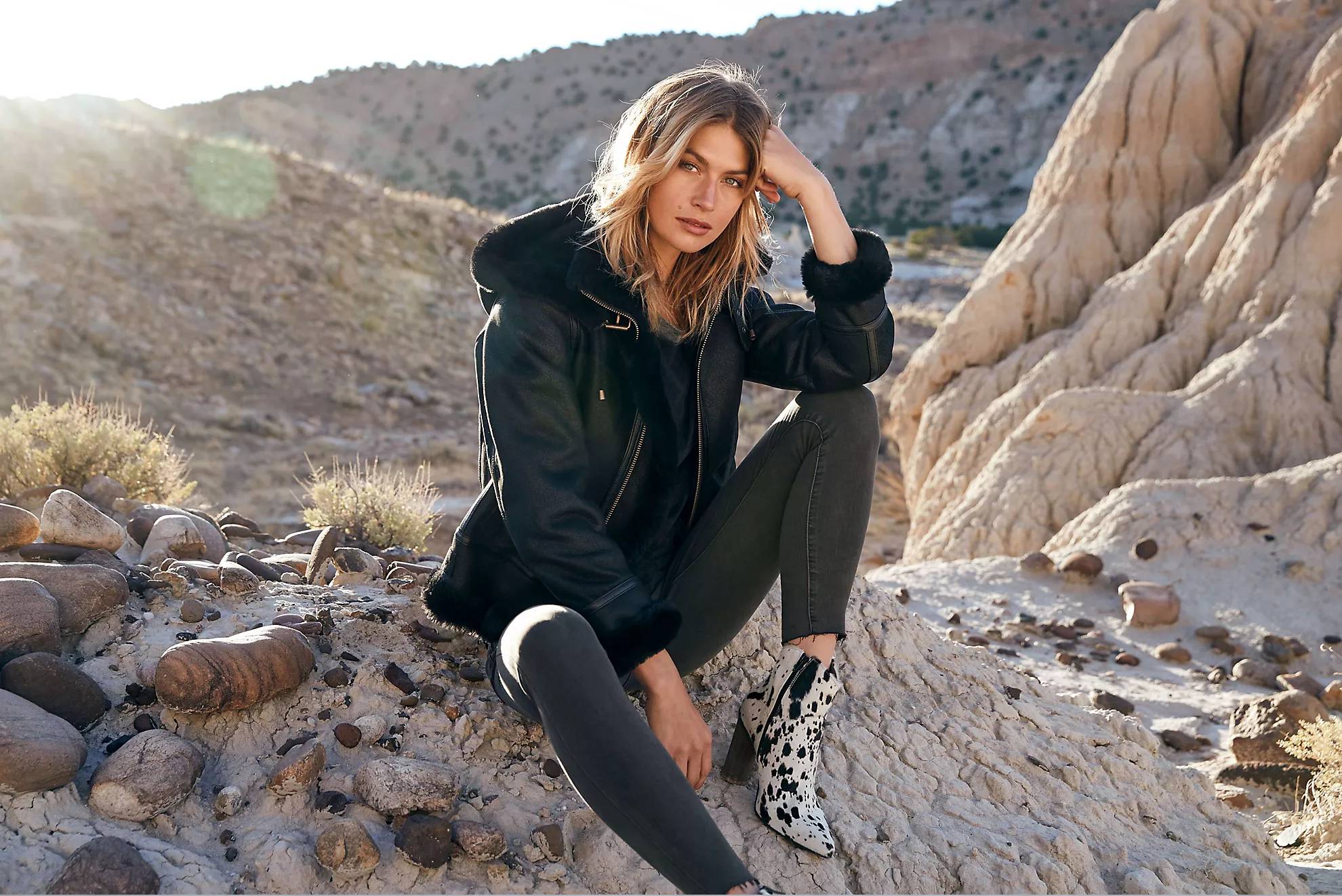 Women's Leather Bomber Jacket: Colors, Craftsmanship & Materials
A stylish and well-crafted bomber jacket is an essential item in any woman's wardrobe, and at Leatherings, we believe that colors are just as important as quality. We offer a wide selection of colors in our women's bomber jacket lineup, so you can find the perfect shade to match your style. From classic black to cool and alternative brown, our bomber jackets for women have various hues that cater to every taste.
Our range of colors is not the only reason to choose a bomber jacket from Leatherings. We take pride in the quality of our craftsmanship and the materials used in our production process. Each coat is made by hand and inspected at every stage of production to ensure that it meets our high standards.
We use the finest raw materials in our women's leather bomber jacket collection, including high-quality full-grain sheepskin leather in an aniline, semi-aniline, or dip & dye finish, as well as goatskin leather in a suede finish. We also use quilted viscose or polyester lining to ensure our jackets are comfortable and can be worn in various seasons.
We understand that fashion is subjective at Premium Leather, so we offer a wide range of colors and styles in our bomber jacket women's collection. Whether you prefer bold colors or neutral hues, our diverse selection has something for everyone. Shop our collection today and find the perfect jacket to elevate your style and keep you comfortable in any season.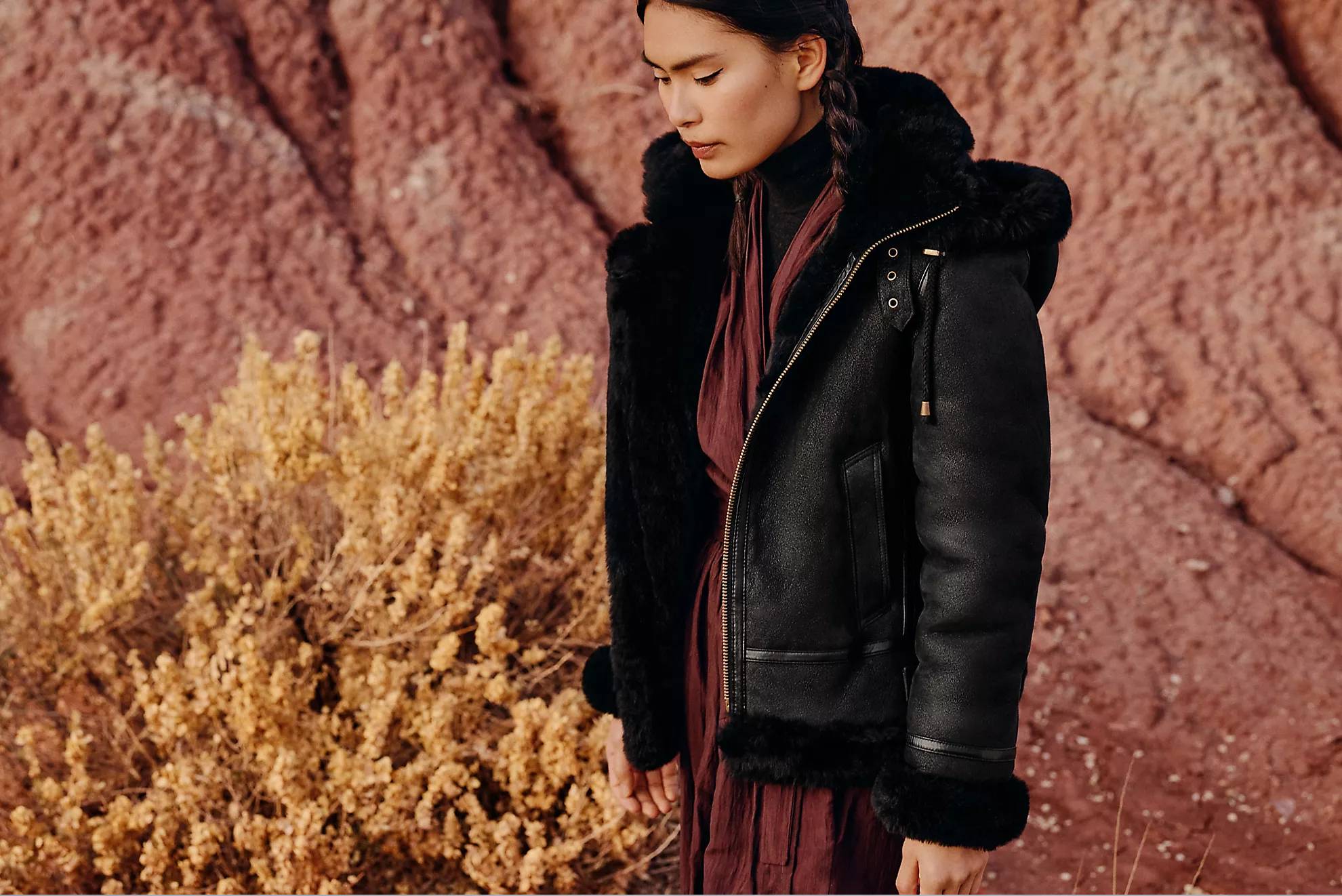 Choose the Right Fit for a Leather Bomber Jacket for Women
Leather bomber jackets are timeless pieces that can be dressed up or down, making them a versatile addition to any wardrobe. However, finding the right fit can be challenging. Here are some factors to consider when selecting the size and fit of a leather bomber jacket:
Body measurements: The first step in finding the perfect fit is accurately measuring your bust, waist, and hips. Use these measurements to determine your size according to the brand's size chart. Keep in mind that different brands may have different sizing.

Style and design: The style and design of the leather bomber jacket can also impact the fit. A cropped or fitted jacket may require a size up for comfort, while a loose-fitting style may require a size down for a more flattering fit.

Body shape: It's essential to consider your body shape when choosing the right fit for a leather bomber jacket. For instance, if you have a larger bust, you may need to size up to accommodate it. Similarly, a more comprehensive bottom hem coat may be better if you have wider hips.

Personal style: Your style also plays a role in choosing the right fit. If you prefer a more relaxed look, you may opt for a looser fit, while a more tailored style may require a size down.
When trying on a leather bomber jacket, here are some tips for checking the fit:
Check the shoulders: The shoulders should fit comfortably without pulling or bunching.

Check the sleeves: The sleeves should hit just at or above the wrist bone.

Check the length: The jacket should hit your waist or just below.

Move around: Make sure you can move your arms and shoulders comfortably.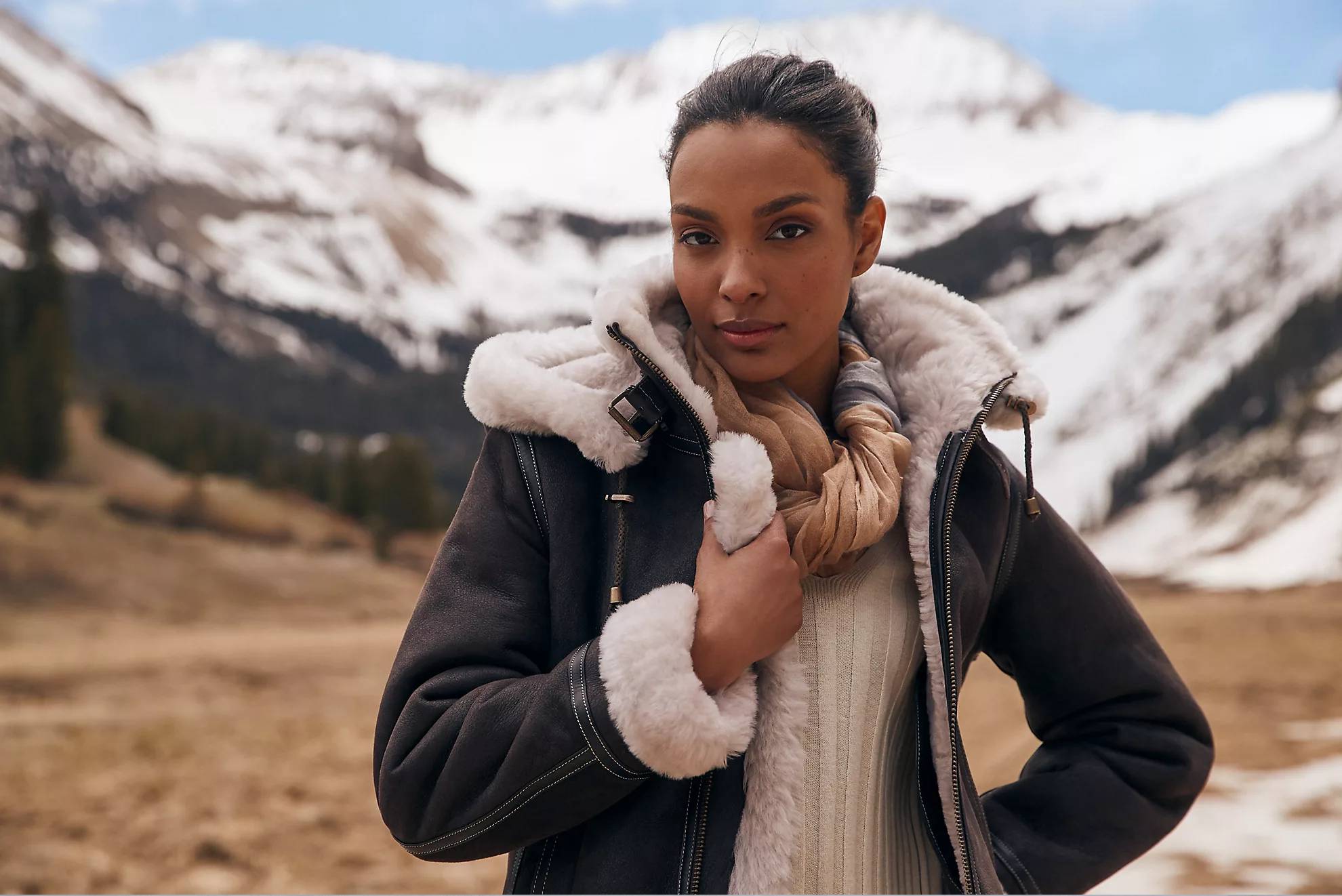 Care & Maintenance for a Leather Bomber Jacket Women
A leather bomber jacket is an investment piece that can last for years As long as they are correctly maintained
. Here are some tips for managing a leather bomber jacket for women:
Essential maintenance: Regularly wipe the coat with a dry or slightly damp cloth to remove dirt and dust. Avoid using soap or other cleaning products as they can damage the leather. Also, avoid exposing the jacket to direct sunlight or heat sources, which can cause the leather to dry and crack.

Cleaning: If the jacket gets stained, use a leather cleaner or a mixture of equal parts water and white vinegar to remove the stain. Apply the cleaner or combination to a soft cloth and gently rub the stained area. Then, let it air dry.

Storing: Store the leather bomber jacket in a cool, dry place away from direct sunlight and heat sources. Also, avoid hanging the coat on a wire hanger, as it can cause the leather to stretch and lose its shape. Instead, use a wide, padded hanger to help maintain the jacket's shape.

Restoring: Over time, leather can dry out and lose its luster. To restore and rejuvenate the jacket, apply a leather conditioner or oil to the surface. Use a soft cloth to apply the conditioner or oil in a circular motion, then let it sit for a few hours before wiping away any excess.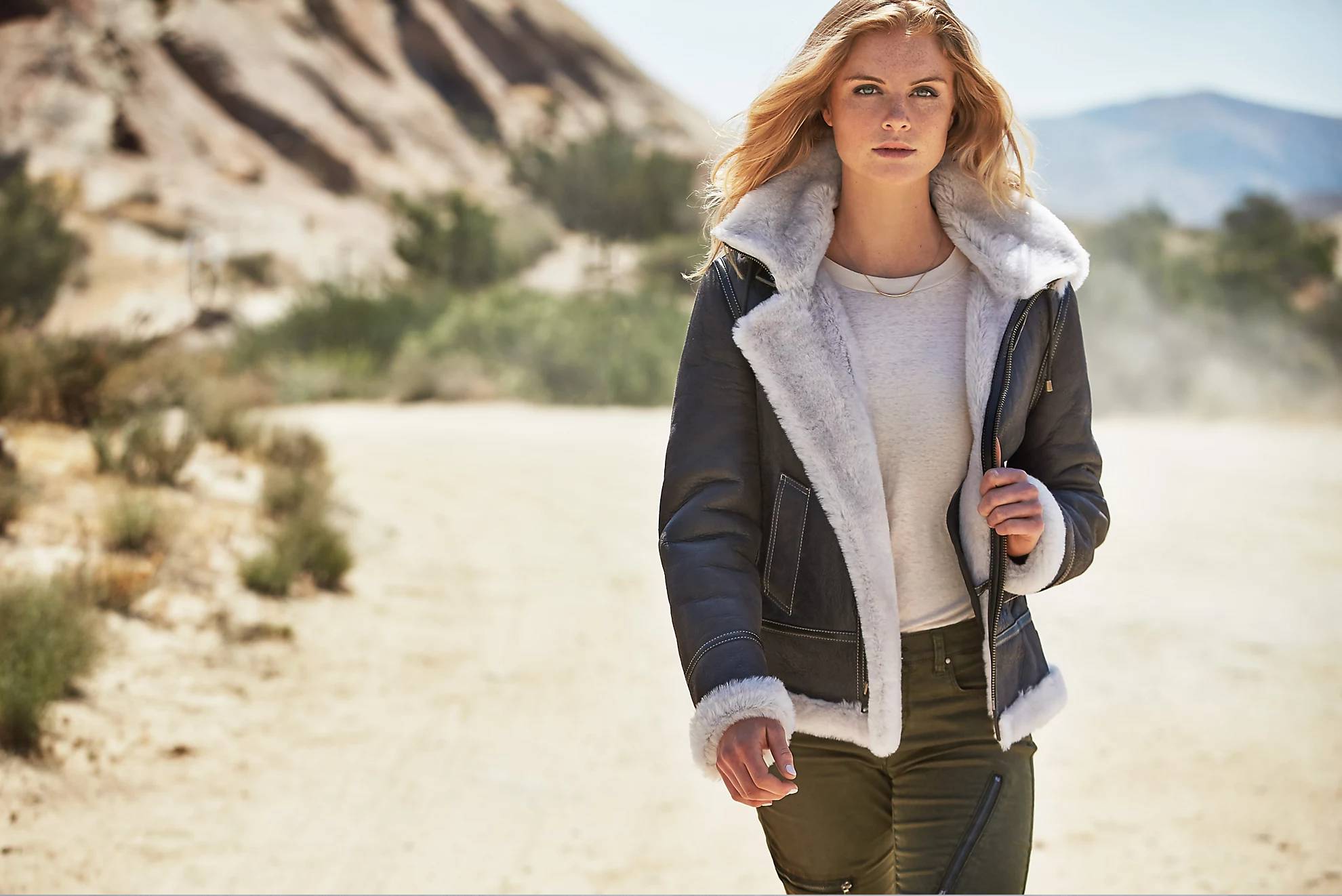 FAQs Related to Women's Leather Bomber Jackets
What is a leather bomber jacket, and how is it different from other bomber jackets?
A leather bomber jacket is a leather material that resembles a military-style jacket. It typically has a fitted waist, a front zipper, ribbed cuffs, and a collar.
Compared to other bomber jackets, which can be made of various materials such as nylon or cotton, leather bomber jackets are generally considered more durable, long-lasting, and offer better protection from wind and cold weather. They also tend to have a more sophisticated or stylish look, although this can depend on the specific design and color of the jacket.
What are the key factors to consider when choosing a leather bomber jacket for women?
When choosing a leather bomber jacket for women, some key factors to Make sure to include are the size and fit, the quality of the leather, the color and style, the level of insulation or lining, and the price. It is essential to find a jacket that fits well and is comfortable to wear, and the quality of the leather will determine the jacket's durability and overall appearance. Additionally, the color and style should match the wearer's taste and wardrobe, and the level of insulation or lining will affect the jacket's warmth and suitability for different weather conditions.
Learn More with Our Buying Guides: